Hello everyone,
The Expediciones team wishes you all a happy new year 2022. May it be filled with projects that give you joy, give meaning and with all the ingredients that do good.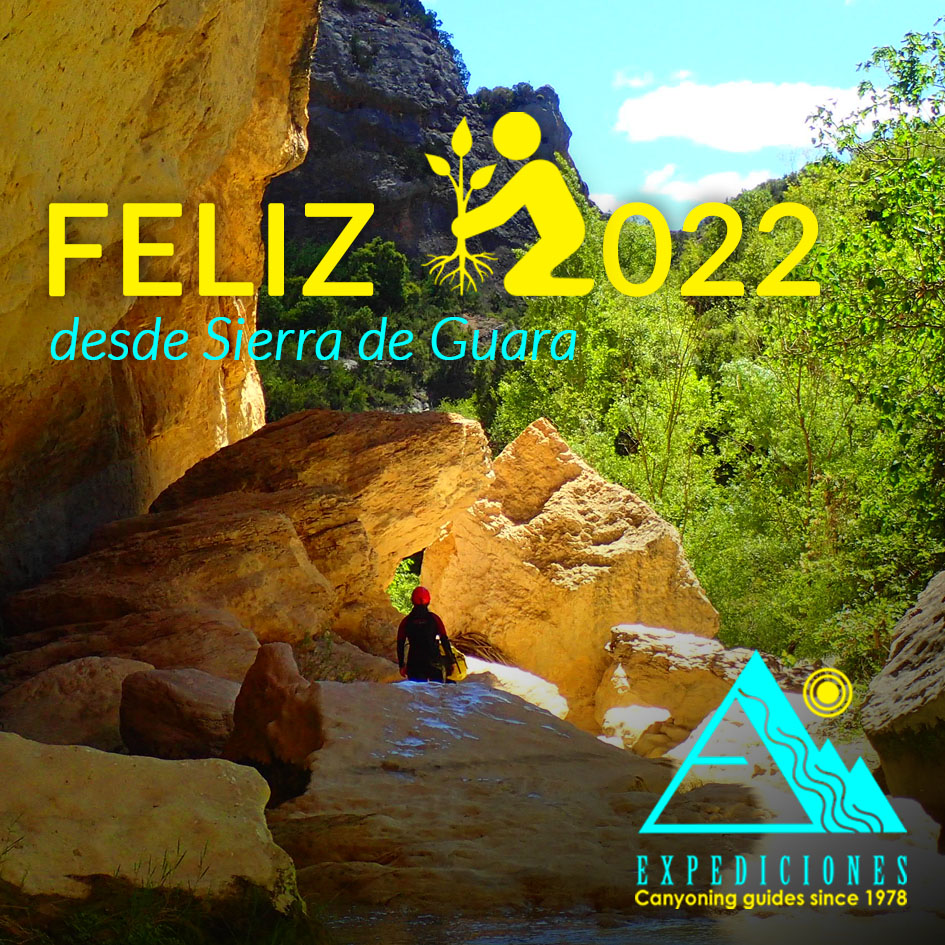 The 45th season of canyoning in Sierra de Guara in sight …
Immutable with its landscapes, its living nature, its sporting possibilities, living in Sierra de Guara is a daily privilege …. The prospect of perpetuating these shared moments of complicity and adventure in the current context makes us particularly happy and motivated to prepare for this 45th season as mountain and canyoning guides.
In this spirit, we will therefore remain flexible to facilitate the organization of stays in Sierra de Guara while respecting the health requirements in force as well as the safety rules specific to our activities.
News for 2022 …
For the old ones (and the curious), according to the conditions and desires of the moment, we plan some "canyoning novelties" to perfect the sportive Curriculum but also to (re)visit little-known itineraries of Sierra de Guara for the greatest pleasure of the bodies and the eyes…
In addition at the start and end of the season, there will be workshops set up around flora and fauna, bees & edible forests; accessible to all, practical and fun to (re) discover the functioning of ecosystems, learn how to collaborate with nature in our daily lives and promote the creation of places of abundance that preserve biodiversity.
A useful, a benevolent and a public utility knowledge in Sierra de Guara as well as everywhere 🙂
You can find the links to read or share your stories of adventures with EXPEDICIONES folowing our social medias pages such as Google, TripAdvisor, Facebook and Instagram… Thank you for making us exist on the web!
While waiting for our paths to cross again in the Sierra, at the bottom of a gorge or where life is good, take good care of yourself and yours!
Cheers,
Yann and the team of Expediciones